Booval Newsagency
now has a new website to better promote the diverse retail business with business information and promotions featuring:
At Booval Newsagency
;
Golden Casket Games and Jackpots
; and
Our Contact Details, Hours and Location
.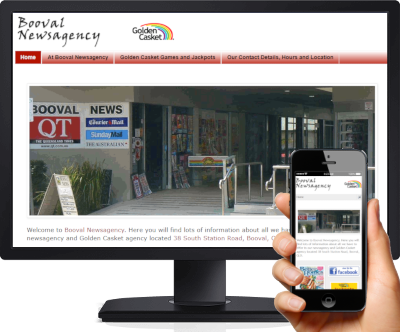 The new website at www.boovalnews.com.au includes a mobile friendly version which is delivered when being accessed from a mobile phone or tablet.

The Business Listing Website was completed on the Blogger website platform, providing a cost effective website option for newsagents and other small businesses. To ensure the website is always kept up to date a regular website updates service is provided through a subscription to Newsagents New-Web-Updates.

For more information about Business Listing Websites visit www.new-web.com.au/newsagents.