Merimbula News & Gift Gallery
now has a new website to better promote the diverse retail business which includes
Gifts
,
Books
,
Games
,
Souvenirs
,
Art Supplies
,
Stationery
,
Magazines
,
Lotto
and
Cards
.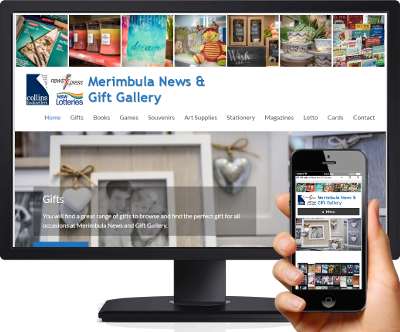 The new website at www.merimbulanewsandgifts.com.au includes a mobile friendly version which is delivered when being accessed from a mobile phone or tablet.

Being a Wordpress based website it offers ease of updates through the Wordpress customer management system allowing the business to update the website directly. A website hosting and support package provides assistance for the business to do their own updates and to have regular and more complex updates completed for them.

The website also incorporates a feed of the business's Facebook posts.

For more information about Newsagents Wordpress Websites visit www.new-web.com.au/newsagents.